Apple's recently released iPhone 15 Pro devices are being widely praised for their speed, new features and market-leading camera performance, but several users have also taken to the internet to report worrying overheating issues.
"Jeeez my iPhone 15 Pro Max is almost too hot to touch while fast charging right now," 9to5Mac's Ian Zelbo wrote in a recent X post. "I thought people were overexaggerating but no this isn't great." Similarly, serial Apple leaker Revengus wrote: "This is insane. The iPhone 15 Pro can reach temperatures of up to 48 degrees. Apple fire dragon." 
Suffice to say, these overheating incidents don't appear to be isolated, but it's worth noting that we didn't encounter any undue temperature increases while testing Apple's latest flagship phone for our iPhone 15 Pro Max review (our iPhone 15 Pro review is still in-progress). We did, however, experience some overheating issues while testing Apple's newest standard phone for our iPhone 15 review. So, what's going on?
Well, according to seasoned Apple analyst Ming-Chi Kuo, these incidents have nothing to do with Apple's new A17 Pro chip, which is the first mobile processor to be built using a smaller 3nm process. "My survey indicates that the iPhone 15 Pro series overheating issues are unrelated to TSMC's advanced 3nm node," Kuo wrote in a blog post. This makes sense, since the standard iPhone 15 uses a last-generation A16 Bionic chip.
Instead, Kuo notes that – for the iPhone 15 Pro and the iPhone 15 Pro Max, specifically – "the primary cause is more likely the compromises made in the [phones'] thermal system design to achieve a lighter weight, such as the reduced heat dissipation area and the use of a titanium frame, which negatively impacts thermal efficiency."
In layman's terms, Apple may have traded efficient cooling credentials for an impressively lightweight design in the iPhone 15 Pro and the iPhone 15 Pro Max (curse you, titanium sides!).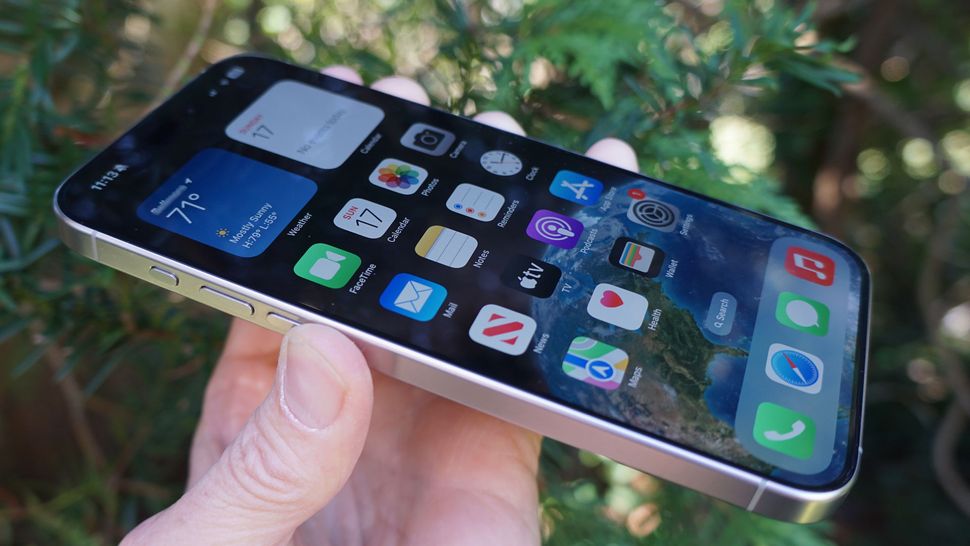 Thankfully, Kuo expects the tech giant to roll out a fix for these overheating issues via software updates. But he also notes that such a move could come at the expense of power: "Improvements may be limited unless Apple lowers processor performance" (i.e. the clock rate of its A17 Pro chipset).
In that case, Apple's new chip won't offer quite the same level of performance as was promised at the iPhone 15 launch event. The differences are likely to be negligible for most iPhone 15 Pro owners, mind. But it's nonetheless significant that Apple may have to end up throttling its A17 Pro chipset to rectify an issue of its own making.
Kuo makes no mention of the standard iPhone 15's overheating issue in his latest blog post, but complaints on that front seem to be fewer in number. Nonetheless, we'll keep our ear to the ground on a fix for that phone, since we ourselves have experienced overheating on the standard iPhone 15.