Adobe is entering a partnership with Google and offering a free three-month trial to both Photoshop on the web and an Express Premium plan to those who purchase one of the new Chromebook Plus devices.
Photoshop on the web, if you're not aware, was recently released and is "a more basic version of the desktop program" although it does possess staple tools like the spot healing brush. It is, however, missing a lot of features like the pen tool, polygonal lasso, and smart object support. The good news is the company has plans to add them "soon". But in the meantime, you can try out the Generative Expand and Generative Fill powered by Adobe Firefly. The former "expands" an existing image by creating content befitting it either automatically or based on a prompt. The latter can add or remove objects inside an image. 
As for Adobe Express, this is an all-in-one creativity platform where people can create social media posts or edit videos. You can even have the Firefly AI generate content. Its integration with Google Bard allows it to understand text prompts. It's also possible to transfer projects made in Photoshop to Express for further work. All this is part of the free plan. The Premium version adds more tools like animation controls, the ability to remove a video's background, plus access to the company's vast asset library. 
After the three months, you will need to pay a recurring subscription to retain access. Photoshop on the web costs you $20.99 / £19.97 / AU $29.99 per month while the Adobe Express Premium plan will run you $9.99 / £9.98 / AU $14.29 monthly.
Admittedly, it is disappointing the company is charging users the same amount as Photoshop on desktop considering you're not getting the full array of tools, but at least Chromebook owners finally gain access to the software. Up until recently, it wasn't possible to run Photoshop on ChromeOS because important executable files couldn't be installed. It could only run on Windows or macOS, according to Android Central.
Future with AI
We are particularly excited to see how the software interacts with the AI features on the Chromebook Plus series. These laptops focus heavily on artificial intelligence, incorporating the tech in various areas. For example, you can have the laptop draft short paragraphs for social media or create custom background wallpapers.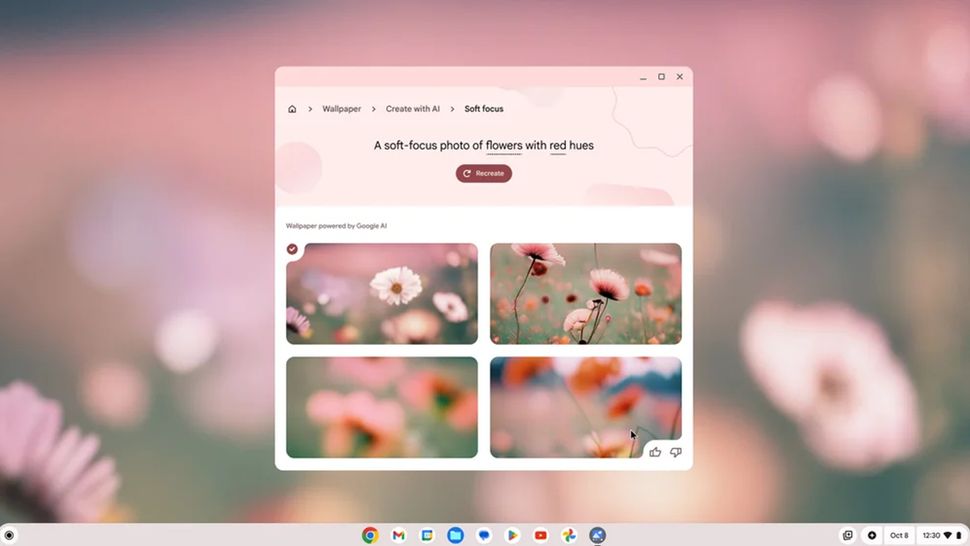 Fortunately, we won't have to wait long to get our hands on them as all eight Chromebook Plus models launch in the US on October 8. For our friends in Canada and Europe, they become available starting October 9.
Be sure to check out TechRadar's list of the best Chromebooks for 2023 if you're thinking of picking one up for yourself. 
You might also like