For tech fans, early September is like being on that first anticipatory climb of a rollercoaster, waiting to hurtle through all the twists and turns of the gadget launches to come. And that's exactly how this week felt, with iPhone 15 and Google Pixel 8 Pro rumors colliding with the IFA 2023 tech show plus big launches from Sonos and GoPro.
The new Hero 12 Black does, in fact, look like the ideal action cam take on a speeding rollercoaster, though GoPro kind of ruined the surprise by revealing that a better one (the GoPro Max 2) is en route. Elsewhere, Netflix's new Pain Hustlers trailer gave us an injection of crime thriller hype, and we indulged our inner AV nerd with a special TechRadar Home Theater Week.
So if you missed the week's news and need a powerful test of your financial discipline, here are the seven biggest tech stories we saw in pre-iPhone launch week…
7. Google leaked the Pixel 8 (again) to steal the iPhone's thunder
Google has had a really tough time keeping the lid on its Pixel 8 Pro phone – not only did it accidentally post a marketing image last week, it then followed that up by briefly revealing its incoming flagship in its online Phone Simulator.
Given this was the week of peak iPhone hype, the timing was somewhat suspicious – but it gave us a nice break from looking at fake iPhone 15 unboxings. The 'leaks' revealed the colors we can expect to see (no rumored Jade shade, sadly) and the inclusion of a mysterious temperature sensor.
After the leaks, Google revealed that the Pixel 8 Pro will indeed be coming on October 4 with a new Pixel Watch 2. All very nice, Google, but we'll pay you some proper attention after the Apple event on September 12. 
6. IFA 2023 gave us an impressively long gadget wishlist
IFA is one of the world's biggest tech shows, and it didn't disappoint us this year. We had smarter robo vacs, ridiculously-sized TVs, smarter-looking smartwatches, the future of TV speakers, and… eye massagers. 
The last one is as weird as it sounds, but not unpleasant! Naturally, there were also more traditional tech launches too, including the Honor Magic V2 and the Shure Aonic 50 Gen 2 headphones (which are both in the image at the top of this page). 
If you want to see the full list of our favorites, we also rounded up our favorite 13 products that we saw in our Best of IFA 2023 Awards.
6. Home Theater week leveled-up our inner AV nerd
CEDIA Expo 2023, which wraps up this weekend, is the largest trade show in North America for the custom installation industry. The best part of the Expo – in our opinion, at least – is the high-end home theater demos, which showcase the latest developments in projector, video wall, and immersive audio tech. 
For the week leading up to CEDIA Expo 2023, we posted a series of home theater-related features, including how-to guides, best-of lists, and an exclusive Money No Object review of a high-end media server. We hope you have as much fun reading them as we had putting them together, because for us, every week is Home Theater Week.
5. The Pain Hustlers trailer dosed us up on crime thriller hype
New Netflix movies are a dime a dozen these days, with the world's best streaming service constantly updating its film library of original flicks and licensed content.
However, few look as dramatically exciting and explosively thrilling as Pain Hustlers, which arrives on Netflix on October 27. The forthcoming crime thriller movie's first trailer dropped earlier this week (September 5) and, in our opinion, Pain Hustlers looks like a medical-based Wolf of Wall Street.
If that isn't enough to set tongues wagging, maybe its main acting trio will. Marvel alumnus Chris Evans, A Quiet Place's Emily Blunt, and The Untouchables' Andy Garcia are all part of one of 2023's potentially best Netflix movies.
3. GoPro launched the Hero 12 Black, then teased a more exciting action cam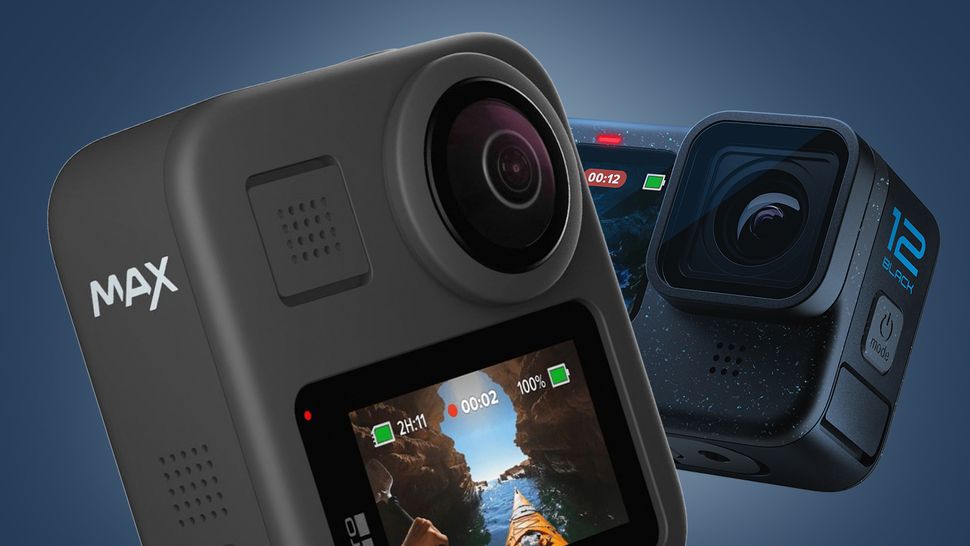 This week, the GoPro Hero 12 Black landed with five pro-focused upgrades – including dual-channel audio and GP-Log for color graders. But it's also one of the smallest updates we've seen to GoPro's flagship action cam, which meant our attention was immediately drawn to the company's comment that a successor to the GoPro Max (its 360-degree camera) is also "in the works".
In our book, the best 360 cameras – most notably the Insta360 X3 – are the most fun cameras you can buy right now, thanks to their ability to let you recompose videos after shooting them and create all sorts of inventive effects. The GoPro Max was one of the genre's early pioneers, but is now almost four years old – so we've pretty keen to see what GoPro's been working on during all that time.
The development of the GoPro Max 2 may explain why the Hero 12 Black was so underwhelming – and hopefully, we won't have to wait another year to see it.
2. The Sonos Move 2 delivered two big upgrades for a higher price
Sonos has announced an update to its first ever portable speaker – and like its predecessor, it's pushing the idea of "portable". 
The Sonos Move 2 is still a hefty 3kg unit, but Sonos has upgraded the sound to create something close to stereo from a single unit, and more than doubled the battery life to 24 hours. 
Sonos increased the price while it's at it – is it worth it? Well, here's all the info about it, you'll have to be the judge of your own wallet.
1. The iPhone 15 rumors went into overdrive – and the cameras will be the stars
Apple's big iPhone 15 event kicks off on September 12, which means this week has seen the traditional flood of rumors for everything from the Pro series' new Action button to likely price rises – but the most promising speculation is about the phones' new cameras.
A report from TrendForce claimed that the iPhone 15 camera upgrades will be the "star of the show" at the Apple September event. Why? Well, the iPhone 15 and 15 Plus are expected to get a new Sony sensor with improved dynamic range, while the iPhone 15 Pro Max has been tipped to get the long-awaited periscope zoom.
We're not yet sure exactly how long that zoom with extend, with reports varying from 5x-6x to 10x optical zoom. But what is guaranteed is that Apple will likely throw in some photographic software surprises, too. If you haven't already added it to your Calendar app, here's how to watch the Apple event online.