The company behind some of the best mini PCs we've seen is on the cusp of launching a tablet that could be fitted with DisplayPort as an input – meaning it could double as a portable external monitor.
The forthcoming device will be a 2-in-1 machine with support for a detachable keyboard as well as a pressure-sensitive pen, which uses the Microsoft Pen Protocol 2.0, according to Liliputing. Minisform also told the publication the device will have a 14in 2,560 x 1,600 LCD display with a slick 165Hz refresh rate. 
It'll also be powered by an AMD Ryzen chip augmented with AI capabilities, meaning it's likely the device may include features to improve the hybrid working experience such as automatic frame rates during videoconferencing and eye contact correction.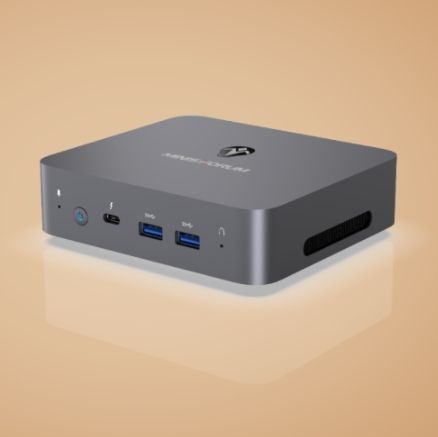 Dual-screen on the go with Minisform's next-gen tablet
Most staggeringly, however, is the possible inclusion of DisplayPort input. While it isn't difficult to find a top portable display, so you can dual-screen on the go, finding a fully functioning 2-in-1 that can double as one is extremely rare.
Although the Chinese manufacturer predominantly manufactures small PCs, it does occasionally develop tablets too. In March, for example, it unveiled a 2-in-1 fitted with an Intel Core i5 CPU as well as up to 32GB RAM and 1TB NVMe memory.
Based on information the company has teased, however, it does appear it's keen to enter the high-end tablet market with this entry.
The forthcoming device will be fitted with AMD's eight-core Ryzen 7 7840U APU chip, alongside a Radeon RX 780M GPU, according to AnandTech, although the publication adds the caveat that the manufacturer may yet go in a different direction – with AMD also set to introduce its next generation of Ryzen 8000 CPUs, dubbed the 'Strix' family.
The firm expects to launch the device in early 2024 – with more details likely to emerge at the next Consumer Electronics Show (CES).
More from TechRadar Pro