Watch out Google Pixel Watch owners, Google has revealed that it can't repair your Pixel Watch screen if it breaks. If yours gets a crack, you're going to be stuck with it – unless you get a whole new watch.
What's more, there's a good chance that damage to your Pixel Watch isn't covered by the gadget's limited warranty – which has exemptions for damage caused by "normal wear and tear", "accidents", and "alterations" among other common sources. Plus, there's no option to buy an extended warranty with more protections (something akin to Apple's Apple Care).
Adding insult to injury is that technically the Pixel Watch is repairable – iFixit even has an in-depth how-to guide for replacing a damaged screen. But there's a major barrier to the self-repair route; where do you get the parts? Google doesn't sell replacement screens, and neither do third parties. Your only option would be to buy another Pixel Watch and take the screen off that. You might be able to find a watch that's damaged but has a perfectly good screen at a decent price on a site like eBay, but given the time and other equipment you need to perform the fix most people would be better off just getting a full-on replacement.  
This seems very wasteful to fix something like a small yet annoying crack, but it is the only option you have according to Google support staff (via The Verge). 
Ready for round two? 
This somewhat ridiculous reparability situation has picked up steam recently as we head into Google's upcoming Pixel event on October 4. During this annual event, we'll not only meet the new Pixel 8 and Pixel 8 Pro smartphones – Google will introduce an all-new Google Pixel Watch 2 as well. 
Early official teaser shots of the device seem to reveal that its design is nearly identical to its predecessor. This includes a screen similar to the one causing all these reparability problems.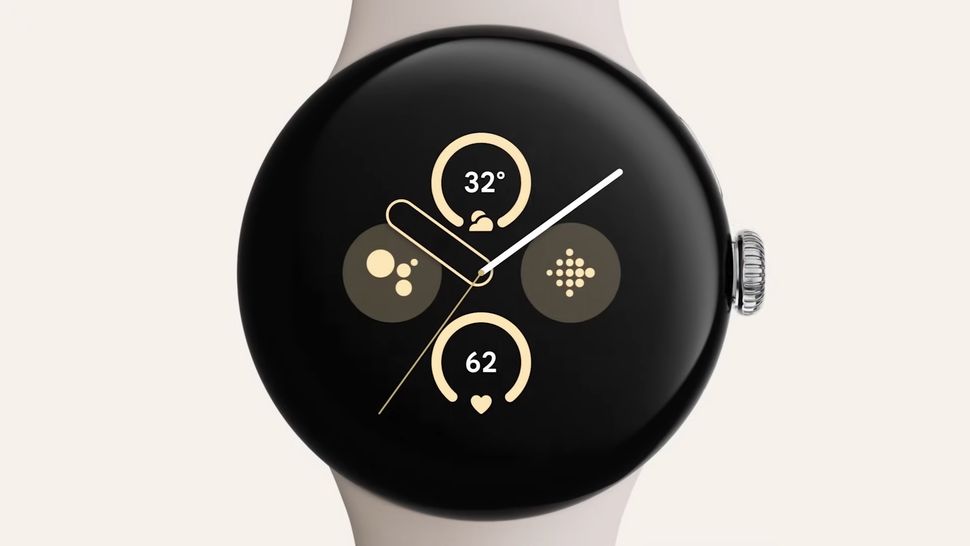 If this is the case, then alongside any new features it demonstrates Google needs to make sure that it announces robust repair options for the new Watch. Otherwise, we might have a tough time recommending the new gadget.
If Google doesn't take action into its own hands, it might soon be forced to provide easy access to replacement parts. A right-to-repair bill just passed in California, and the European Union has plans to introduce robust repair rules too. The Californian law joins similar rules passed in New York and Minnesota and would require electronics manufacturers to provide replacement parts for three years if the gadget costs over $50 (around £40 / AU$77), and for seven years if it costs over $100 (around £80 / AU$155) – though it's yet to be seen how widely available these replacement parts will be, and the rules won't go into effect until 2024.
You might also like: